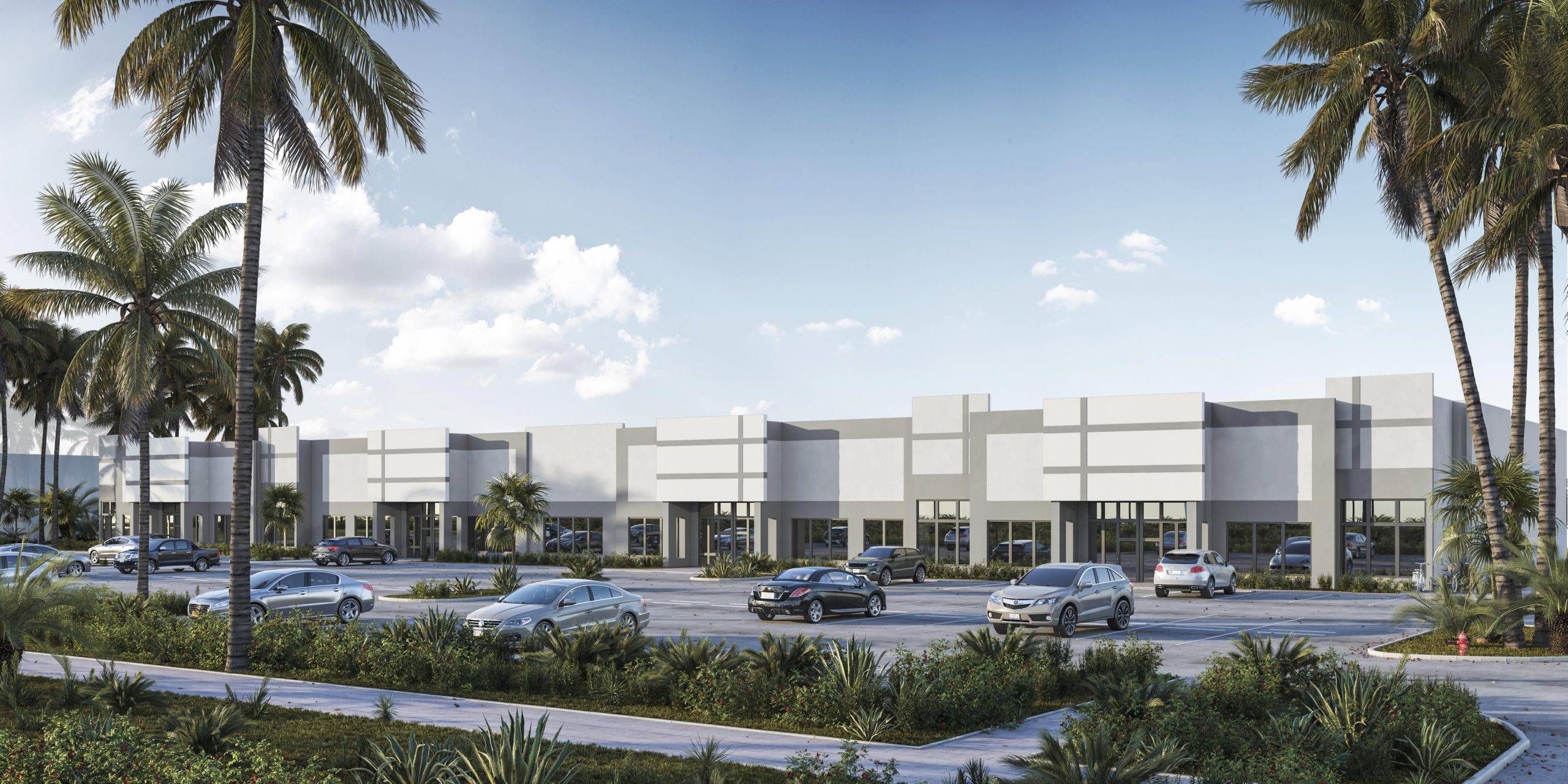 McGarvey Development has announced CenterLinks Business Park at Three Oaks, its next commercial development in Southwest Florida and their largest commercial development to date. The 42 acre industrial park is located along Oriole Road near Alico Road just west of Interstate 75 in Fort Myers. When completed, CenterLinks will contain approximately 600,000 square feet of warehouse buildings, office-industrial flex units, and general or medical office space to create jobs for potential suitors for years to come. McGarvey expects to break ground in April.  Adam Palmer, CCIM, Managing Director and Mike Doyle, CCIM, Senior Associate at LandQwest Commercial are accepting inquiries about leasing opportunities at (239) 275-4922.
"After two and a half years of developing, we are approaching one hundred percent build out and leasing of our SouthLinks project in Bonita Springs which includes 23 acres and 250,000 square feet of industrial flex space.  Now we will turn our attention to the Alico Road and Three Oaks Parkway corridor, another hotbed of economic development in Lee County," said Jeff McGarvey, marketing and sales director at McGarvey Development.
Prospective tenants can expect the same high quality design standards and architectural details that McGarvey Development is well known for.  McGarvey utilizes concrete tilt-wall construction with attractive characteristics that both appeal to the eye and are functional in form. All storefront windows will be hurricane rated and energy efficient and LED lighting will be installed throughout the park. The CenterLinks site plan will feature similar aesthetics that have been well received into the SouthLinks complexes in Bonita Springs.
"The proximity of CenterLinks in relation to our region's international airport, major roadways and universities will undoubtedly attract a diverse audience of tenants," McGarvey added. "With multiple corporate headquarters and other developments coming out of the ground in this corridor, CenterLinks will offer a convenient logistical advantage for businesses to grow in the Southwest Florida market."
Published Article Links
Business Observer: https://www.businessobserverfl.com/article/mcgarvey-development-kicks-off-new-industrial-project
Florida Weekly: https://fortmyers.floridaweekly.com/articles/centerlinks-business-park-at-three-oaks-newest-mcgarvey-development/
Gulfshore Business Daily: https://docs.google.com/presentation/d/1oRntFd0j_JUz9VAaSK1JUTXELjDphQa9Zxw27eEG-A8/edit?usp=sharing
Gulfshore Business Real Estate: https://docs.google.com/presentation/d/1j2o-KBBJXcqyWk4viJIyv-BBbsBPD3g31pWzb2iiOoM/edit?usp=sharing
Active Rain: https://activerain.com/blogsview/5479873/mcgarvey-development-announces-centerlinks-business-park-at-three-oaks
NewsBreak: https://www.newsbreak.com/topics/three-oaks-parkway
CBIA: https://www.cbia.net/news/members/
LandQwest: https://www.facebook.com/pg/LandQwestPropertyManagement/posts/
Adam Palmer: https://twitter.com/adamspalmer