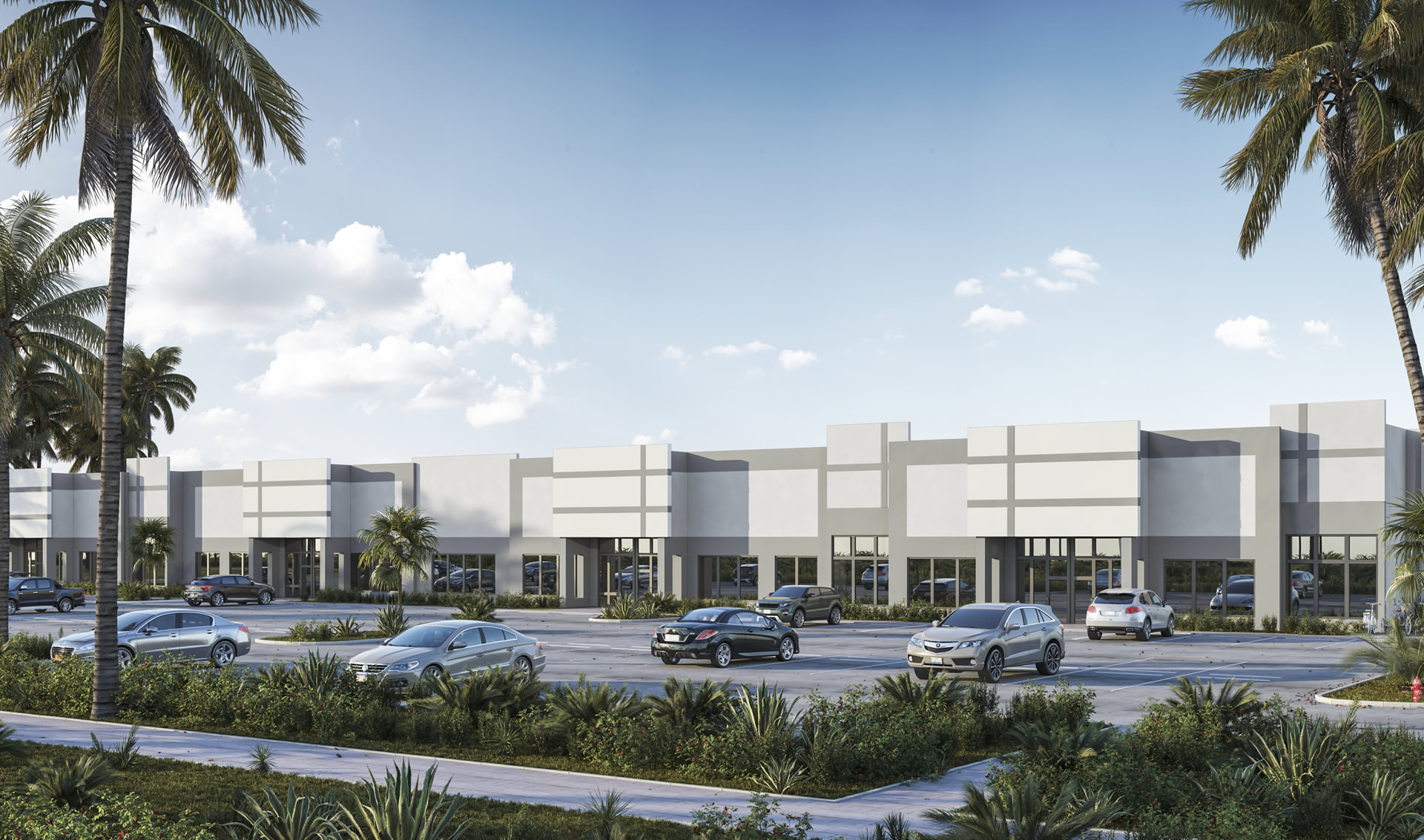 Get In On the Ground Floor –
If You Act Now
Where should you locate your business?
SouthLinks offers the best of everything for your commercial flex space needs
It's no exaggeration to say that everyone has been rocked by the disruptions to our world this year. Not only causing unprecedented health threats and suffering, the coronavirus pandemic has wrought tremendous damage to our local economy and the businesses throughout our region. 
But to believe that the businesspeople and entrepreneurs of the Southwest Florida community will not come back strong is a losing bet. The advantages that have made this area a vibrant growth engine are firmly in place, and our strong fundamentals are already beginning to reassert their momentum. 
As pent-up demand comes roaring back, businesses that are well-positioned will reap the rewards of their forethought, and gain a great advantage over their less well-situated rivals. Which leads to an exciting opportunity for a few savvy operators. 
Utilizing the benefits of decades of experience and an unrivaled track record in developing commercial space, McGarvey Development Company has assembled all the components for businesses to move into the optimum space from which to service the entire Southwest Florida market. Ideally situated, painstakingly constructed, and finished to your exact specifications, SouthLinks Commons of Bonita has a host of advantages as the location for your company. 
Located just east of I-75 on Bonita Beach Rd., SouthLinks Commons is a well-established 26-acre mixed-use commercial park ready to serve both the Naples and Fort Myers markets. With a total of approximately 260,000 square feet of enclosed space, and a vibrant mix of tenants already in occupancy and doing business, the complex lends itself to office-industrial flex units, warehouse buildings, retail operations and general/medical office spaces. 

Make a statement with your location
Deciding where to locate your business operation is key to success, and SouthLinks Commons was situated to maximize that success. With easy on and off access to I-75 at Bonita Beach Rd., SouthLinks is just minutes from the Southwest Florida International Airport (RSW), your gateway to the world, and ideally placed to access both the Naples and Fort Myers markets. 
Befitting their status as premier developers of business space, McGarvey's projects are known for high-quality design standards and architectural details. As a site visit will demonstrate, SouthLinks features pleasing esthetic characteristics which are also highly functional in form. Attractive landscaping, well-maintained spaces and state-of-the-art LED exterior lighting are visible throughout the park. 
McGarvey's innovative concrete tilt-wall construction technique allows for rapid completion of buildings which are exceptionally strong and durable. Forming and reinforcing solid poured concrete walls in place and standing them up gives your business space the protection of hurricane ratings for 180 mph windstorm load, far exceeding government code requirements and industry standards. Rather than concrete blocks, your exterior walls are built of eight-inch-thick solid concrete, and remain strong with minimal maintenance. All storefront windows are hurricane-rated and energy-efficient. 
The eclectic mix of tenants, including several local builders who realized they could not create the space they enjoy with McGarvey for themselves at a comparable cost, brings a stream of visitors and the opportunity for cross-pollination of a tenant's customers. And with all the advantages, cost for flex space is extremely competitive. Please contact Adam Palmer, LandQwest for leasing opportunities. 
Many Lee County-based businesses enjoy their space at SouthLinks as a way to access the Collier County market without paying Naples prices for commercial space. And it works in reverse, too – Naples businesses can be just a quick hop up the interstate to reach their Lee County customers, and take advantage of those reasonable rates.
In fact, if expanding to the north is in the cards for your business, McGarvey Development is building on the success of SouthLinks with another project. CenterLinks Business Park at Three Oaks, located just west of I-75 at Alico Road, will when completed contain approximately 600,000 square feet of warehouse buildings, office-industrial flex units, and general or medical office space. At 42 acres, CenterLinks is McGarvey's largest commercial development to date. 
Unrivaled flexibility
We call it "flex space" for a reason. With the key advantages McGarvey brings to the process, your individual space is configured to perfectly suit your unique needs – both today and in the future. For starters, flex spaces in SouthLinks Commons come with your choice of ground level access or dock-high warehouse space ideal for receiving semi-trailer deliveries. 
Your space is customized to your requirements, with an eye to future considerations. And customization means whatever you need it to mean. A mix of office and warehouse space is normal, but some tenants go far beyond, with unique requirements such as Momentum Brewhouse's need for a tasting room adjacent to their brewing vats. Goldfish Swimming School, specializing in teaching children to swim, specified a 2,500 square foot indoor swimming pool in their space. 
"We have a set design for our shells, but we modified the building extensively for Goldfish to accommodate the pool and the mechanical equipment," said Jeff McGarvey, director of sales and marketing at McGarvey Development. 
The developer gives tenants the ability to change their space, and expand their footprint as their business grows. Tenants have right of first refusal on adjacent space, if it is not spoken for, and the McGarvey works with tenants to maximize the flexibility. Tenants are also offered the chance to transfer their lease to another building if they outgrow their space in the current one.
"When you lease from us, you're not locked in," said Jeff McGarvey. "We always plan ahead with our tenants, and as they grow, we grow." 
A limited window of opportunity
Of course, expanding into adjacent space only works when space is available, and commercial flex spaces at SouthLinks are going fast. If you want to find space for your business in SouthLinks, time is of the essence. 
"We typically have built flex space on spec, and then work with tenants, but the tenants have been coming to us," said McGarvey. "Demand has been strong – just in the last week, we've seen six or seven potential prospects approaching us for space. After two and a half years of developing, we are approaching one hundred percent buildout and leasing of our SouthLinks project." 
If the space you require is no longer available in SouthLinks, or if a location further north in Lee County fits your business needs best, CenterLinks Business Park at Three Oaks might be your optimal site.
Work with a leader in the industry
McGarvey Development Co. and its affiliated branches have an outstanding record of projects completed, innovative construction techniques, financial stability and commitments fulfilled. McGarvey has a track record as general contractor, land developer, commercial landlord, and more, with expertise in design/build, construction management, value engineering, pre-and post-construction along with leadership in flex space creation.
The company has won dozens of CBIA Sand Dollar Awards, Lee BIA Pinnacle Awards, Aurora and Parade of Homes awards, including the Grand Aurora Award for the 185,000 square foot Pembroke Pines Charter School, built from permit to students in under six months. Projects have included the 300,000 square foot Riverview Corporate Park in Bonita Springs, the 450,000 square foot Gateway Corporate Park, the 85,000 square foot Comcast Building, and the 160,000 square foot Gartner Building in Fort Myers, as well as over 200 luxury homes in Southwest Florida.  
With more than 30 years of residential and commercial development experience, McGarvey Development Co. is headquartered in Bonita Springs, Florida. McGarvey Development is a vertically integrated company providing a full range of development and construction services to both commercial and residential customers. The McGarvey Companies include McGarvey Construction Company of Florida, J. McGarvey Construction, McGarvey Realty, and McGarvey Custom Homes. For more information, visit mcgarveydevelopment.com or call (239) 738-7800.
McGarvey – a legacy of quality, a foundation for excellence

For leasing opportunities, contact:
Adam Palmer, CCIM
Principal & Managing Director
Direct:    (239) 333-2507
Mobile:  (239) 898-8686
eFax:      (866) 466-5629
E-mail:    [email protected]