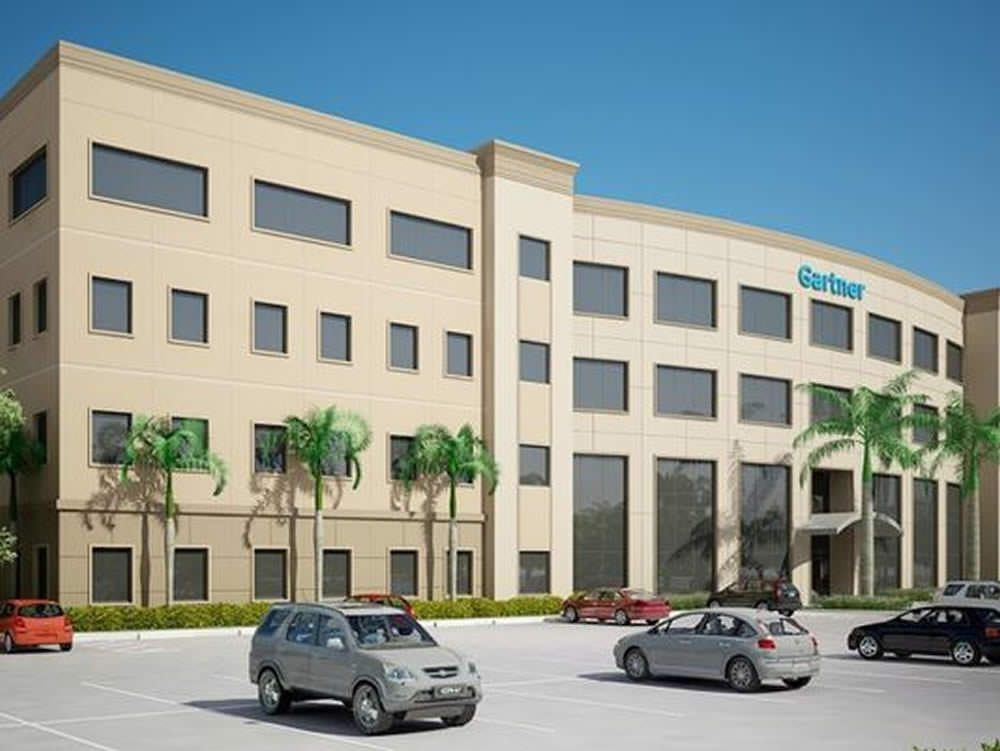 McGarvey Development Company CEO John McGarvey announced the Estero-based firm's McGarvey Construction Co. of Florida division is on schedule with the construction of a 33,000-square-foot fourth floor fit out for Gartner Inc. in Eastlinks Business Park at Gateway Center off Daniels Parkway in Fort Myers.
The new fit out's architectural design will provide visual continuity by complementing the original building that was completed by McGarvey along with another building on the Gartner campus. The two buildings total 257,000 square feet and feature high-end finishes, including a glass storefront office system, level 5 drywall finish with multiple accent colors and wallcoverings, and decorative glass whiteboards that give the office spaces a contemporary look throughout. The conference rooms are outfitted with the latest high-end audio/visual systems available.
Completion of the new Gartner Inc. fourth floor in Eastlinks at Gateway is expected before the end of second quarter. In addition to the Gartner fit out, McGarvey will be constructing a 40,800-square-foot office and warehouse space for Comcast in Fort Myers that is also slated for completion before the end of second quarter.
An award-winning developer and builder, McGarvey developed the Eastlinks and Westlinks business parks at Gateway. The two parks offer Class A office space, as well as space for light industrial and warehousing operations.
With more than 35 years of residential and commercial development experience, McGarvey Development Co. is headquartered in Estero. McGarvey Development is the development arm of the McGarvey Companies, a vertically integrated company providing a full range of development and construction services to both commercial and residential customers. The McGarvey Companies include McGarvey Construction Company of Florida, J. McGarvey Construction, McGarvey Development, and McGarvey Custom Homes. Online at mcgarveydevelopment.com.